One of the reasons I have decided to come to Australia is, that there are many big races for wearing beautiful hats.
Since I watched "My Fair Lady" over 30 years ago, I've been adoring how ladies are dressing up for special occasions, because in Japan, unfortunately we never have anything like it.  
This year, I have made some hats for these kind of special events.  
Please take a look.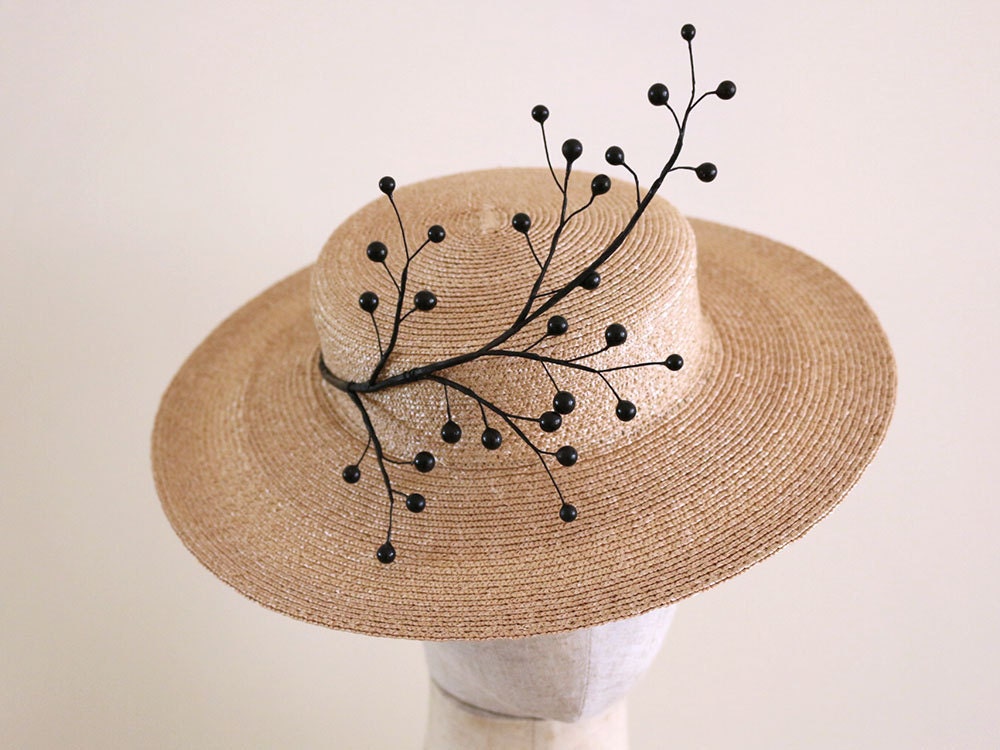 Beige Colour Straw Boater with a black twig
A delicate staw boater in beige colour, trimmed with a black twig.  
This hat is made of the highest quality of natural straw, and it is dyed in chic beige colour.  Simply decorated with a hand made black twig.  Very light to wear, it has an elastic band and 2 inside combs.  
I would recommend to wear with sleek black dress, or neutral colours.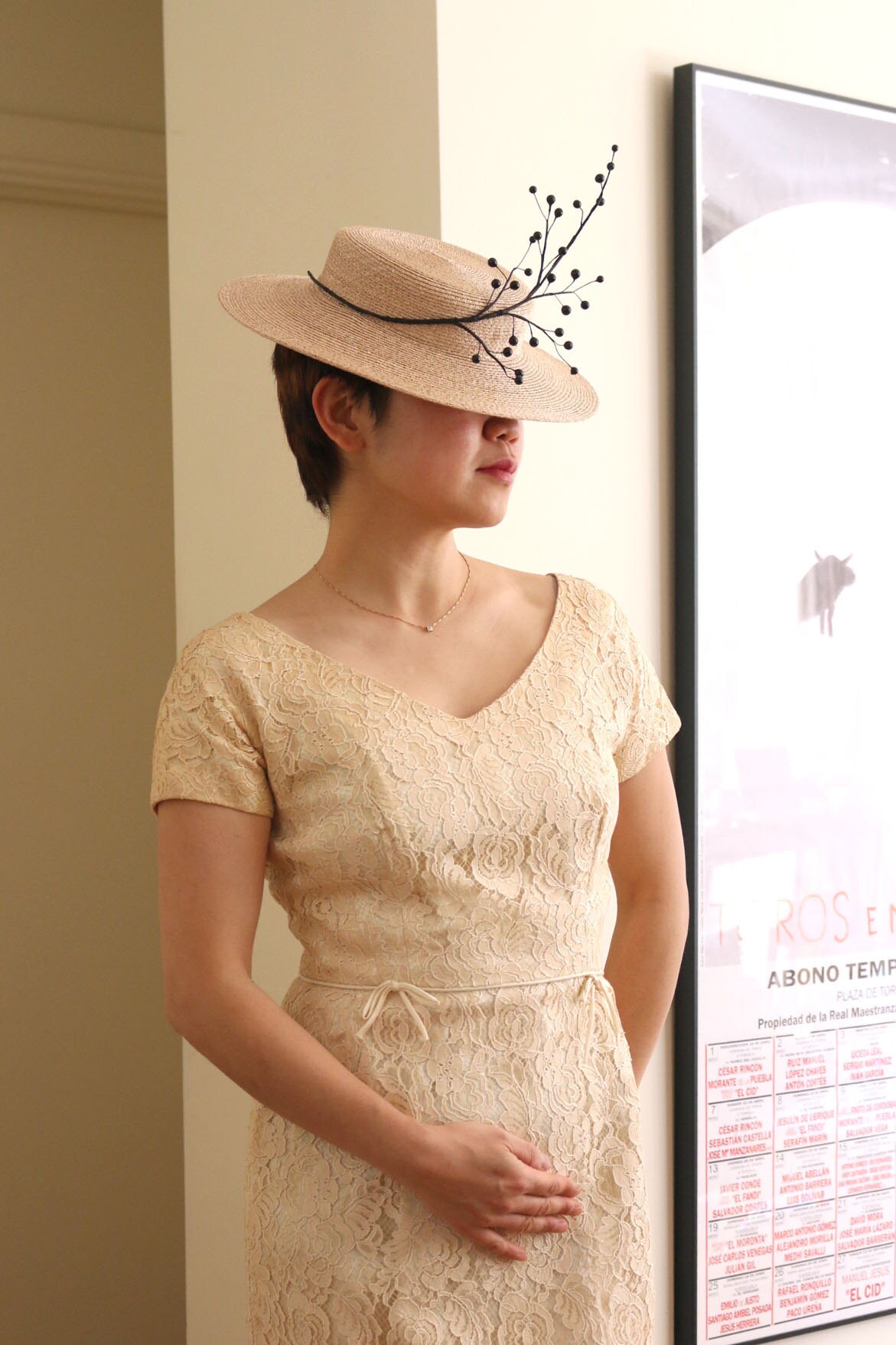 with beige colour solid lace dress from 60S.  
The next hat is bold, stripy floppy hat in monotone.  
I made this hat for the first time couple years ago, but this year, I made it even wider brim. 
This hat doesn't have any decoration, but it can be such a statement just to wear it.  
Perfect for little black dress, or white crisp dress.
Made of light weigt paper braid, which is flexible and resilient material for daily use.
After the racing party, it surely can be worn for beaches and summer escapes.  
Very practical choice, I would say.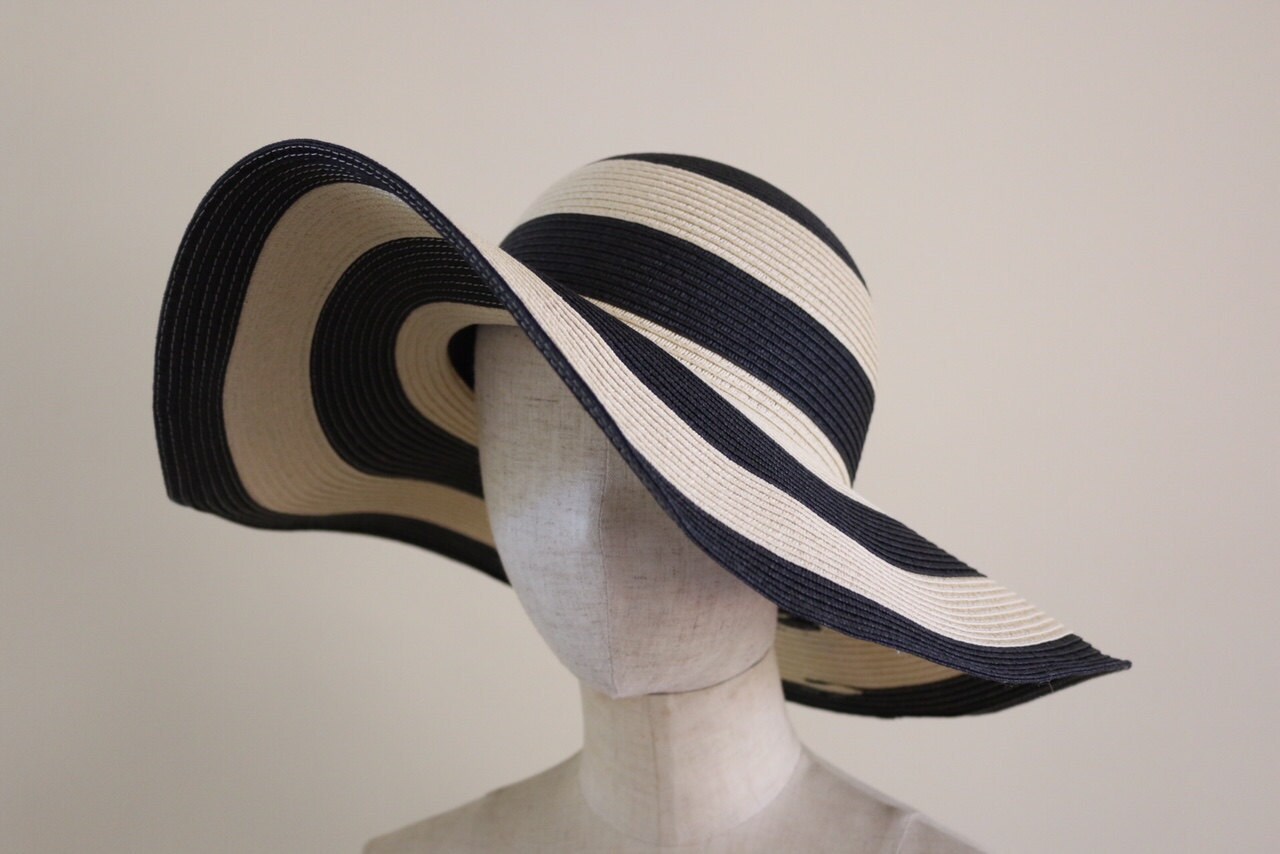 These hats are available in online shops, and a renowned millinery shop in Melbourne "the Essential Hat" .
507 High Street, Prahran East, 3181 Victoria, Australia 
Would you like to wear hats like Audrey?  
I would strongly recommend "Two Tone Holly", a casablanca style straw hat.   
It is an iconic hat of Grosgrain collection, and have great satisfacton from customers for years.  The brim can be turned up, too.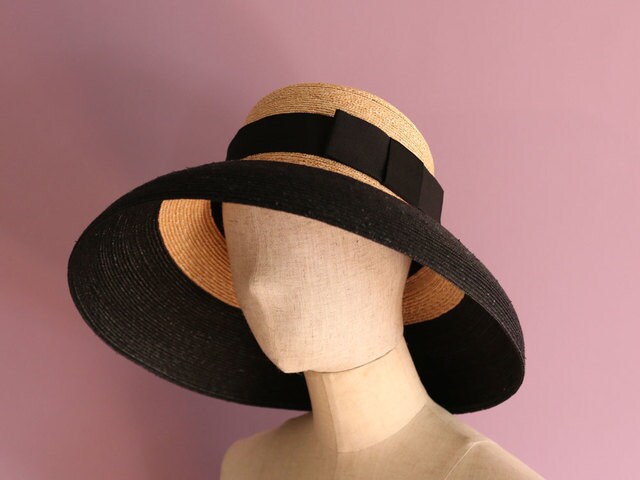 Looking for something in black and bold?
I would recommend "Greta Black", which has a cute straw bow in front, and has shorter brim than "Two Tone Holly".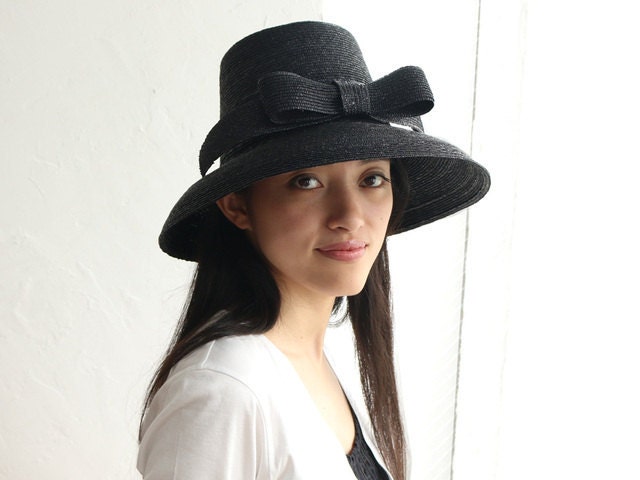 Hope you will find something you like, and enjoy this special season of the year.
Mina