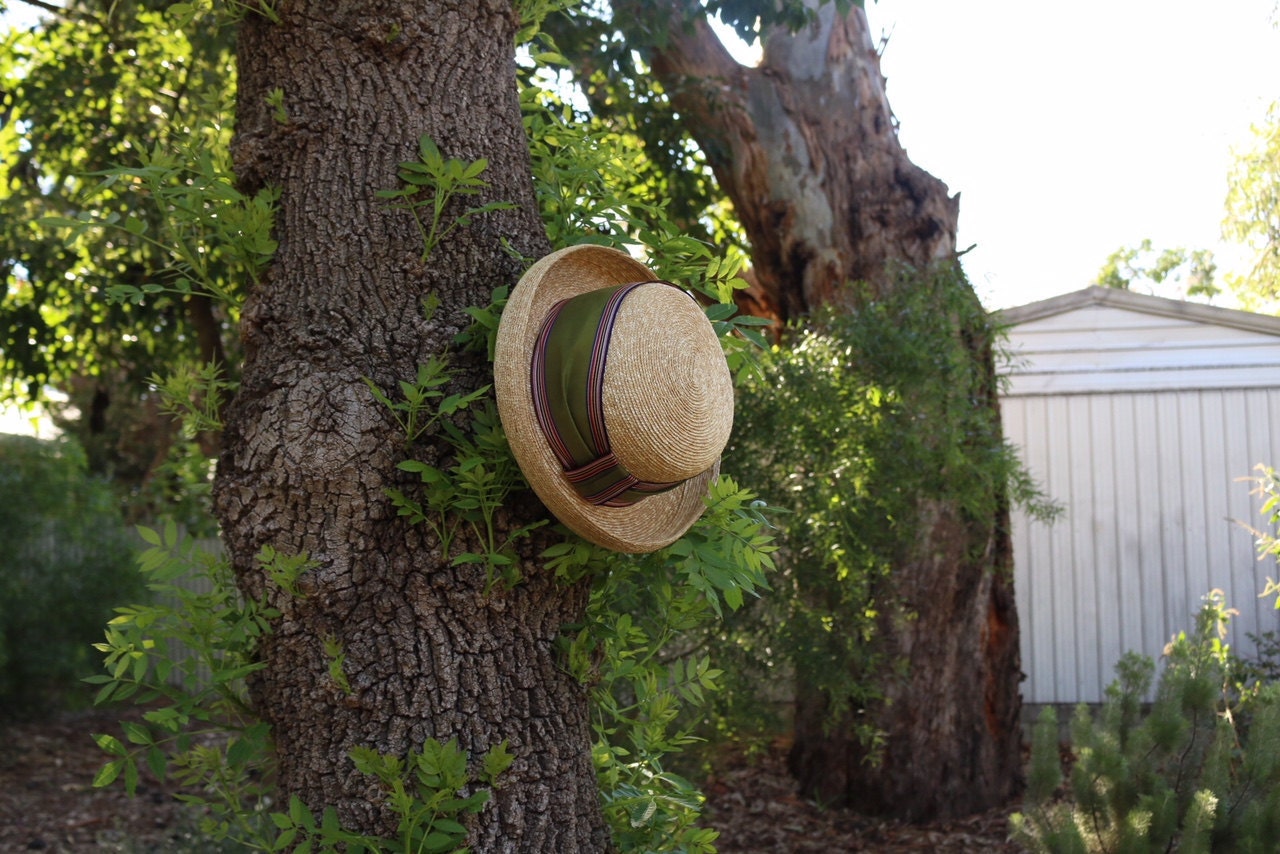 Hello, how are you?
It is getting warmer everyday in Adelaide.  
I feel spring in atmosphere.  It is absolutely beautiful season in the year.
It has been my morning routine to go out to the park and take a little bit of walk searching new blooms or sprouing of leaves. Full of spring bliss! 
Today, I would like to introduce a new hat for such a beautiful season.   
This is "Irene Green".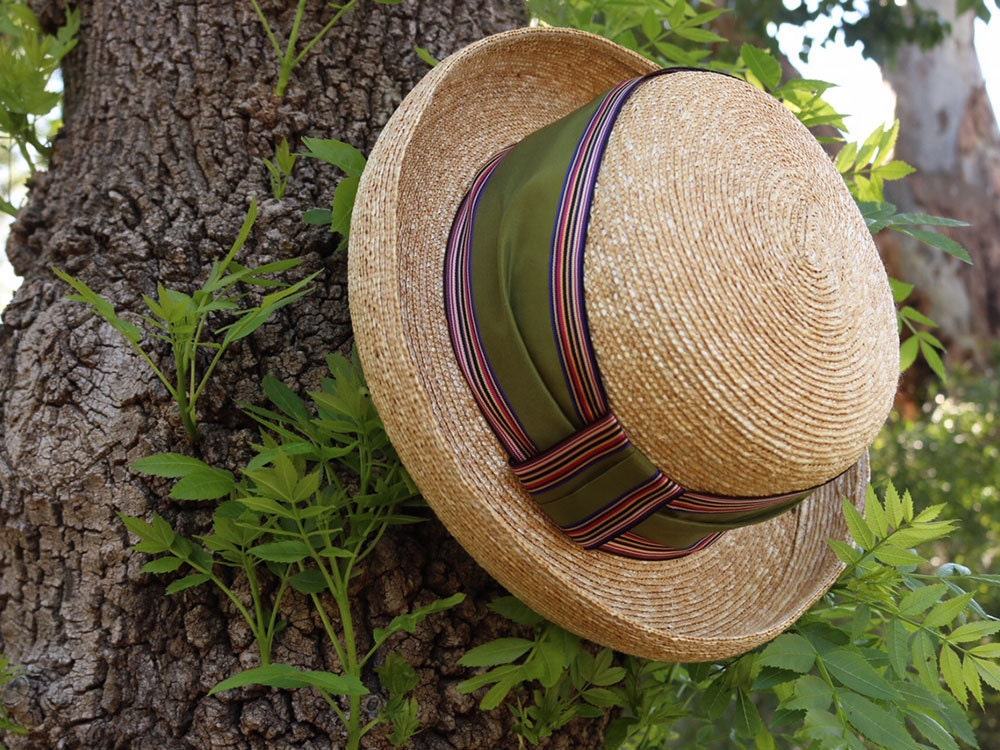 It is a hat with a turned up brim, trimmed with beautiful vintage mossgreen taffeta ribbon.  This hat can be worn the brim turned down, as casablanca style.
Mossgreen goes very well with brown or gray, surely with forrest green.
I am wearing it with brown dress from 60s, in turned down brim.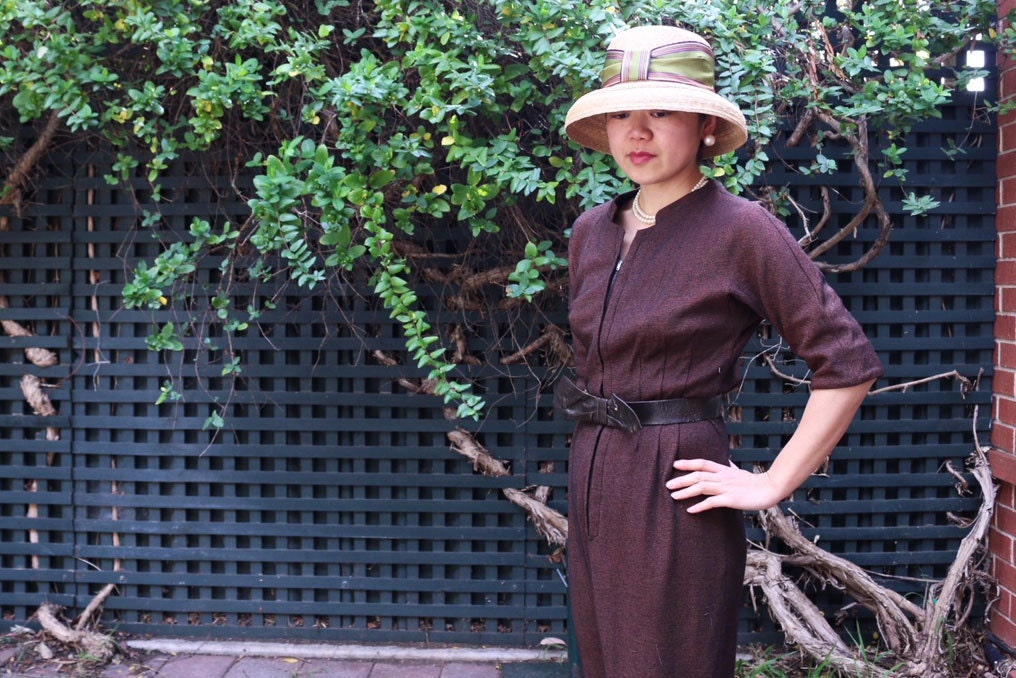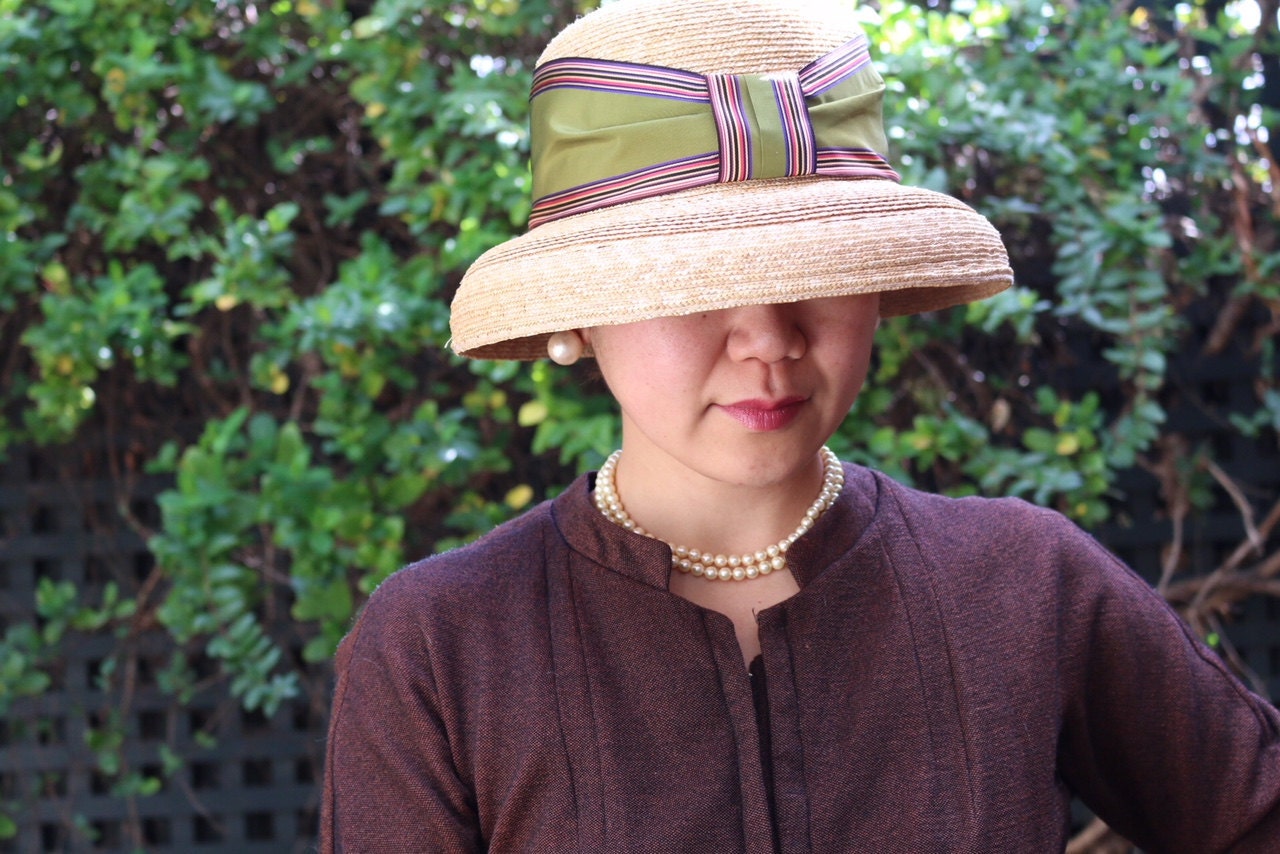 Take a closer look of this beautiful ribbon.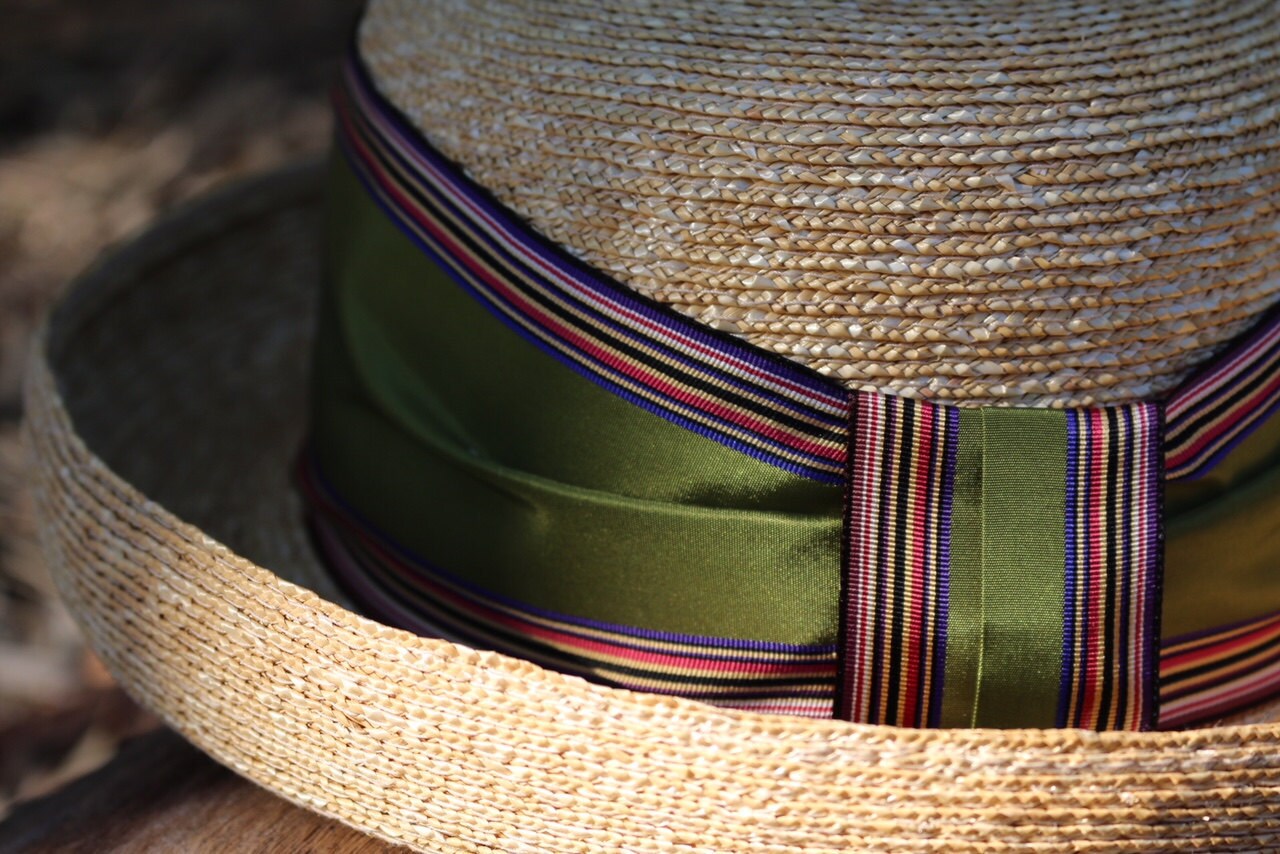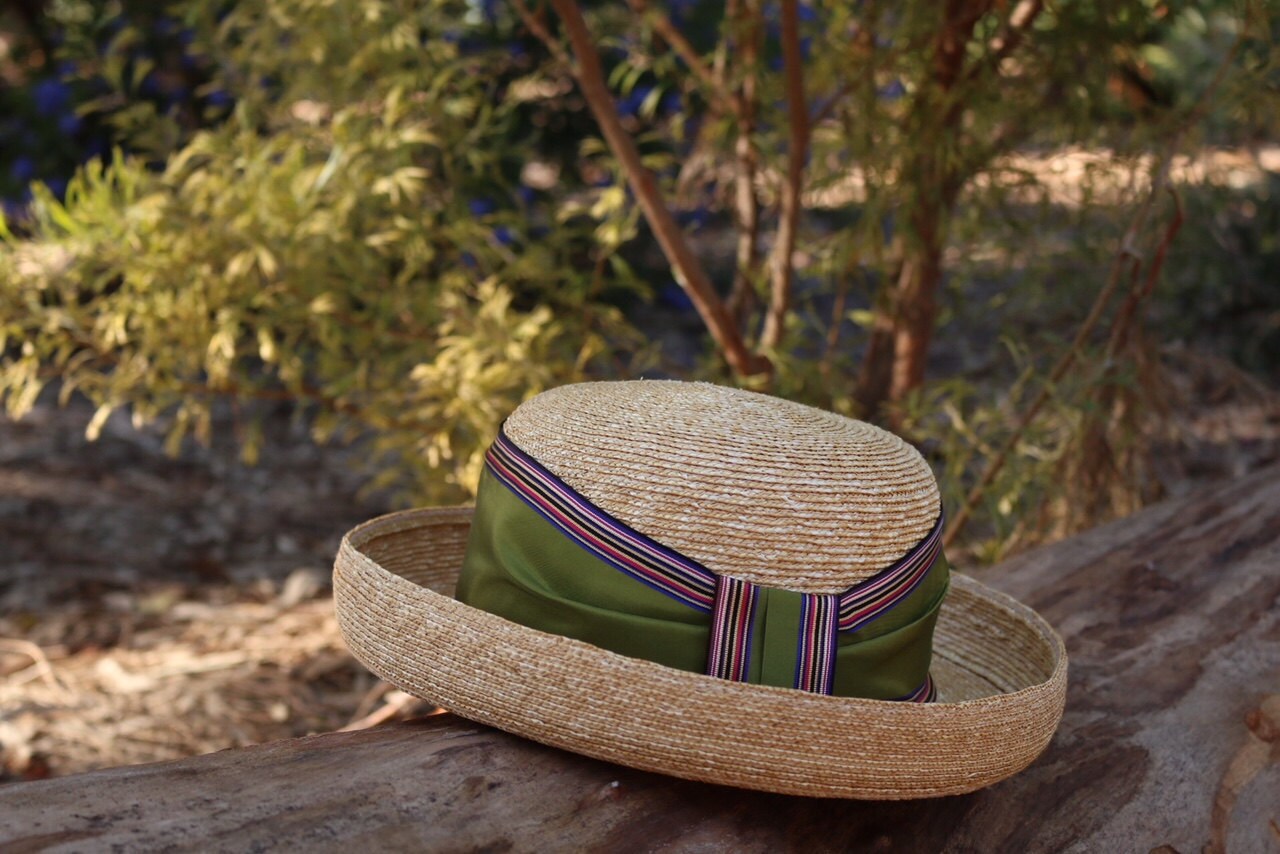 I hope this article helps you to have some ideas of this beautiful yet versatile hat. 
You can see the item from here.  
Have a lovely day.
Mina