Just finished the order event in Hiroshima, Japan, 19-22 April, 2019.    
We have received beautiful pictures from the event owner, which I would like to share here.  
Over 20 hats were displayed with greens.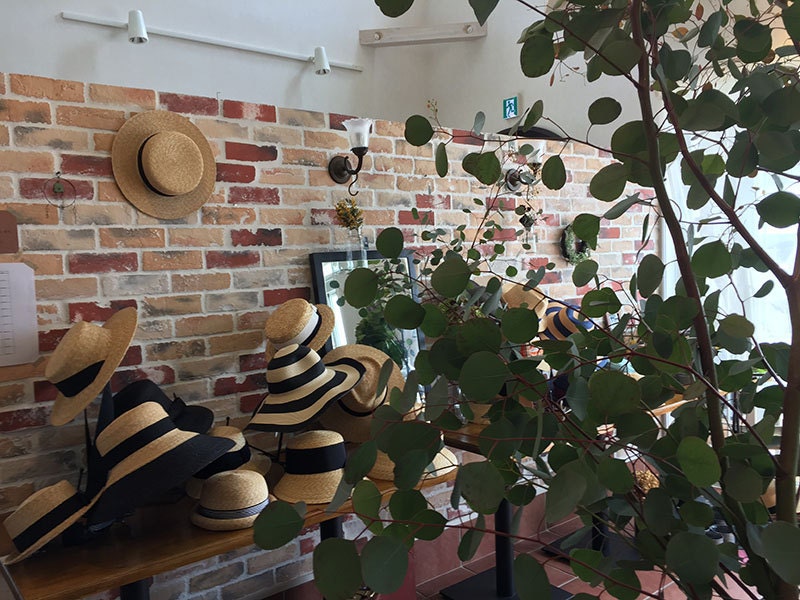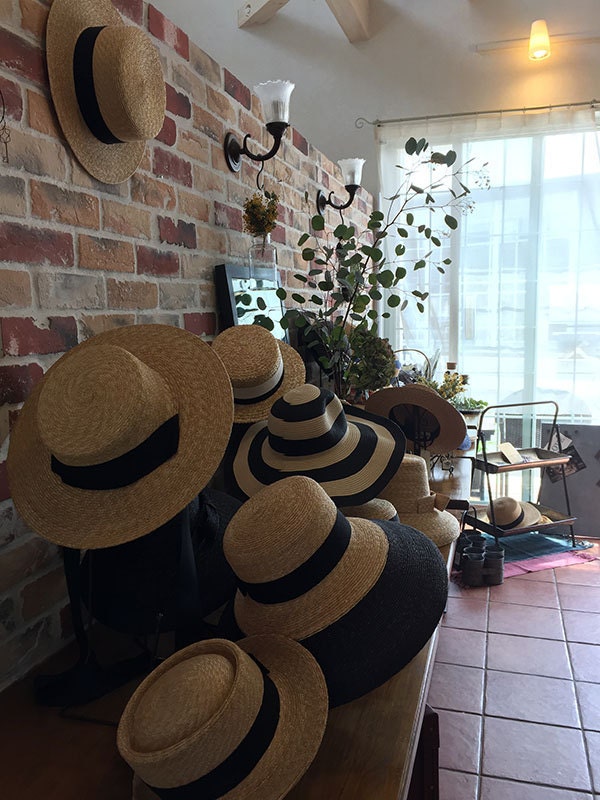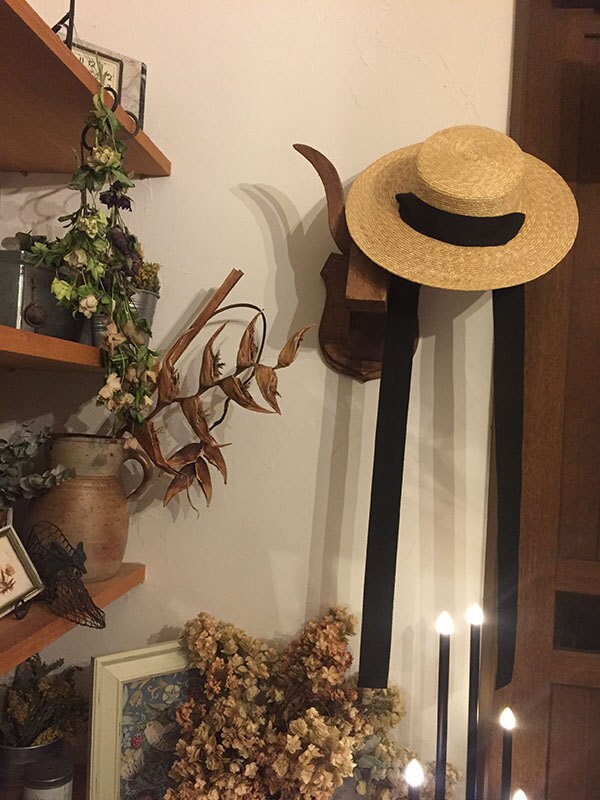 "Amal", a wide brimmed boater hat with long side ribbon on the wall.
Fitting is still available by appointment, so if you live around Hiroshima or Yamaguchi, please send me enquire anytime.
Coming Grosgrain's Pop up Events in Japan, 2019 
13th to 31st May in Jiyugaoka, Tokyo 
Delicieux Jiyugaoka
Trainch 2F, 5-42-3, Okusawa, Setagayaku, Tokyo
2min walk from Jiyugaoka Station
15 th to 29th June in Kitakyushu, Japan
Craft Gallerly Kisui
1-20-11 Kusumi-cho,Kokura Minami Ward,Kitakyushu City,Fukuoka, Japan
800-0207 
18th to 27th June in Tokyo
SHIBUYA SEIBU Department store 4F